Porsche Service & Repair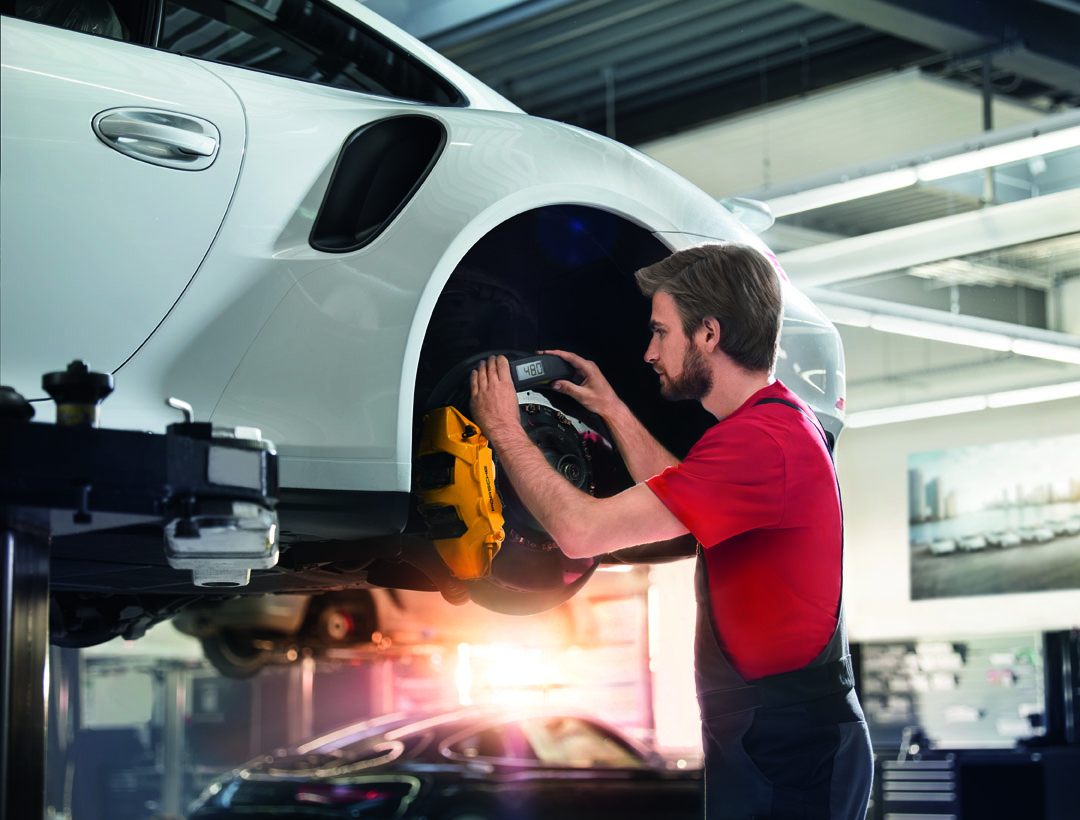 Why Service Your Porsche at Our Dealership?
You know your Porsche vehicle is in good hands when you bring it to the expert Porsche service technicians at Porsche Downtown LA. As your Porsche service center in Los Angeles, California, Porsche Downtown LA is equipped with state-of-the-art technology to diagnose and repair any problem you might have with your Porsche car or SUV, no matter how complicated. Plus, our expert factory trained Porsche technicians will treat your Porsche vehicle with the care it deserves. And, of course, we only use genuine Porsche parts designed for your particular model of Porsche vehicle, which ensures that your Porsche car or SUV keeps running in peak condition for many years to come. Get in touch with our auto service center to learn about all the Porsche repairs and maintenances we have to offer.
Our Los Angeles, CA Porsche Service & Repair
Visit the Porsche service center at Porsche Downtown LA for whatever repair or maintenance concerns you may have with your Porsche vehicle. Our Los Angeles, CA Porsche service center is the best place to go for your next oil change, brake check, front-end alignment, fluid flush, headlight replacement, or other routine maintenance or repair. We can also repair transmissions, timing belts, and tires, to keep you and your vehicle on the road. As your local Porsche dealership, we are also the place to go for your 30K, 60K, or 90K service appointment. Whatever your mechanical problem is, bring it to the Porsche experts at Porsche Downtown LA for repair.
Call now.
Service:

(213) 222-1295
How to Schedule Your Porsche Service with Porsche Downtown LA
At Porsche Downtown LA, we have made it easier than ever to schedule service at our Los Angeles, CA Porsche dealership. Just give us a call to speak with our customer service team in person, or use our convenient online scheduler to make your next Porsche service appointment today. How can we help you today?