Used Porsche 911 Sports Car for Sale in Los Angeles, CA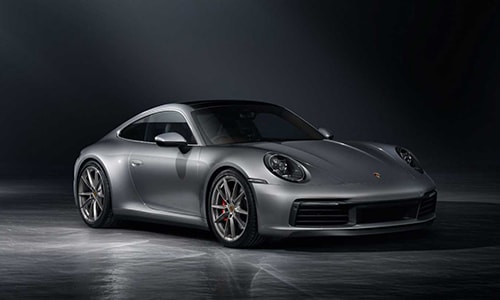 The Timeless Machine
The Porsche 911 is the sum of its predecessors - and is therefore a reflection of the past and a vision of the future. The silhouette: iconic. The design: timeless. The technology: inspired by great racing victories and always one step ahead.
As of the eighth generation of the 911, the compact engine was located at the rear, thereby providing excellent traction and characterizing the unmistakable driving feel of a 911. Since 1963, we've been steadfastly working to further perfect the 911 concept. And the result is both the most beautiful and most modern version of the 911. Full of memories, yet also full of clues as to how we can shape the future of the sports car. This makes the 911 a timeless machine, even at a discounted price.
Porsche 911 Performance Highlights
0-60 mph in 4s
Max. power 379 hp
Top Track Speed of 182 mph
The engine of the 911 model has a twin-turbo configuration. Its stand-out qualities: exceptional power across the speed range, extraordinarily direct responsiveness, and a wide torque plateau, even at low speeds. In short: excellent performance that responds to the driver in an instant. The engines have two turbochargers, one per cylinder bank, as well as the intercooler. The intercooler is an important part of exhaust gas turbocharging. It makes a substantial contribution to improving performance while simultaneously reducing emissions.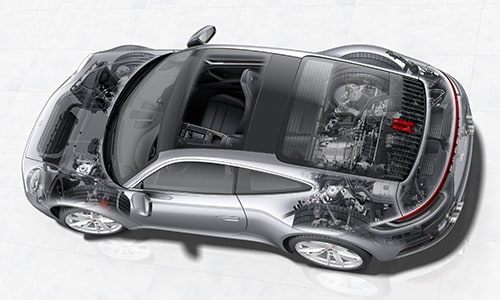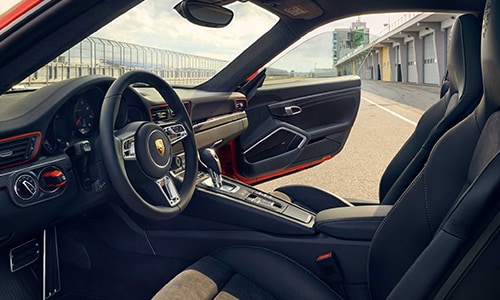 Design & Technology
The so-called flyline with a longer, flatter lid, steeply inclined windscreen and gently rearward sloping roof line, which has characterized the original 911 for over 50 years. The horizontal orientation of the interior is striking. All the relevant operating controls are located, within grasp, to the left and right of the Multifunction sports steering wheel. And therefore, directly adjacent to the driver. A principle that has distinguished the model for generations, for a clear and light interior architecture and exceptional ease of use.
Thanks to Porsche Connect with the Navigation & Infotainment package, you have more time for the important things in life. It includes a locator service, which allows you to find all kinds of destinations in a matter of seconds. How about covered parking, so that you can reach your destination without getting your feet wet, even when it's raining? Or a good restaurant for a catch-up with friends - selected based on the reviews of other diners, while in your used Porsche model.
Help Me Find a Used Porsche 911
* Indicates a required field